Eyal Kless enjoys an international career as a performing violinist, teacher in the Buchmann Mehta school of music and an author. He gives lectures as well as Masterclasses and concerts all over the world and is invited to jury panels of international competitions.Together with his father, Professor Yair Kless, they have both effectively taught students with their own methodology around the world including Europe, Asia, New Zealand, USA. 
4 Intensive Online Violin Course with Eyal Kless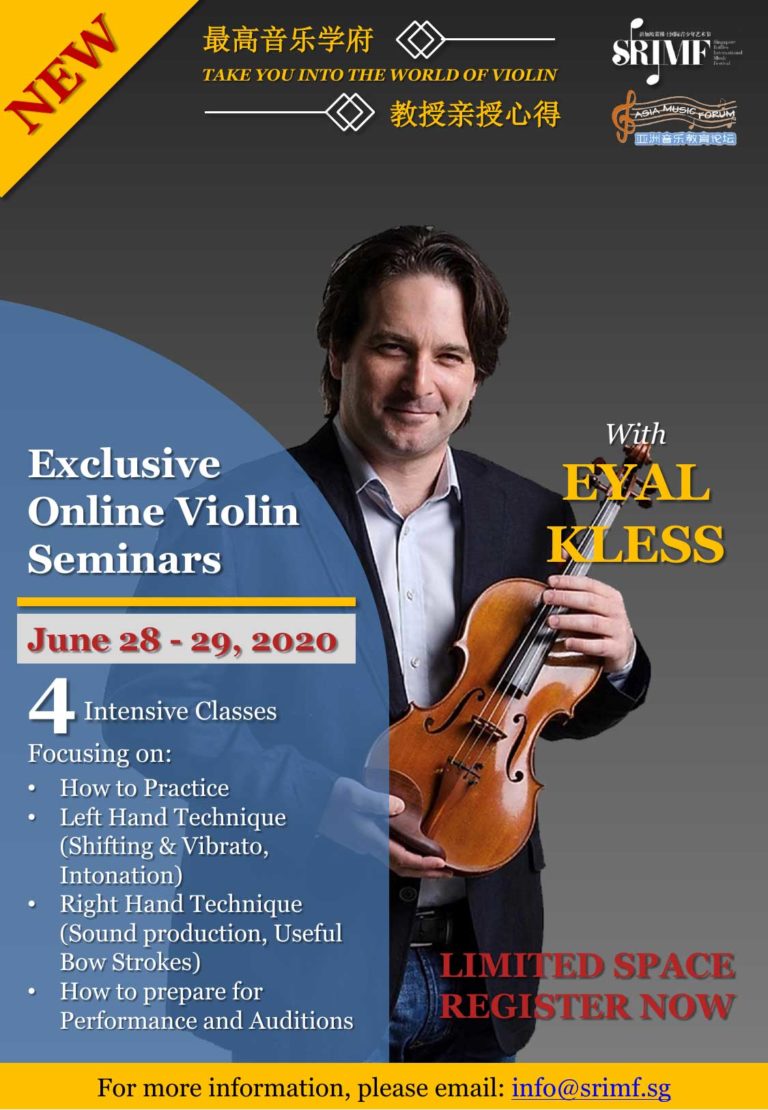 Learning or Teaching violin can be a challenging, however if you can master some key concepts, this process can be easier, more effective and enjoyable.
4 Intensive Courses designed by Eyal Kless according to his teaching philosophies has proven a huge success by many who have attended the course. Find out how to approach common problems of stage fright, practice mistakes and Playing techniques. In this practical course, be ready to takeaway key concepts and practical advice and practice tips to apply in your learning or teaching immediately.
COURSE FEE:
4 Intensive Course | 60 Minutes Each
Limited Offer: SGD $199
Normally USD $400
In thess course, you will learn left hand position, basic vibrato to advance vibrato exercises, shifting technique, trills, double stops; Right hand bow technique on Martele, Detache,Spiccato, Up-bow Staccato, Ricochet and more..

Don't miss this special course to enhance your learning!

Remember, don't try to overcome all issues at once. After the course, you will have one year UNLIMITED access to course videos!